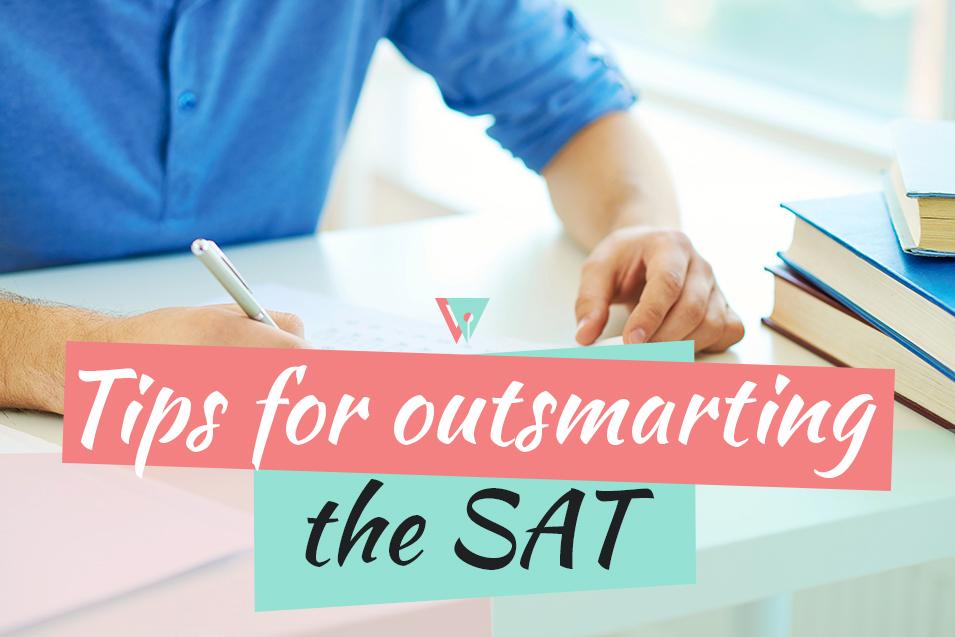 23 April, 2020 in Students' Tips
Great SAT Tips You Will Need!
Many students face a need to pass some sort of test once they realize they would like to enter a college that requires the submission of test scores. There are two basic options for you to choose from: SAT and ACT. Today, Essays-Services.net would like to talk about SAT and preparation for it. Learn more about SAT tips!
SAT Test Specifications
As a part of assessment before college, students are required to take one of two available tests to submit the results to college admission board (for those schools where you cannot get in by simply submitting an essay). SAT is developed and supported by the non-profit organization and is designed to be passed by students from different backgrounds regardless of their curricula.
10 Tips to Ace Your SAT
Don't wait to prepare. The key secrets to success are thoughtful preparation and time-management. Once you have learned that you are supposed to take it, spend some time learning more about how literacy, numeracy, and writing skills are measured and tested. The sooner you start to prepare, the better your chances of getting higher scores are. Moreover, learn to manage your time properly in order to divide your time during the exam
Learn the value. SAT writing practice includes the essay writing process. Perhaps, you have never thought about the reasons why someone has included essay writing into the test giving you 50 minutes for this optional part of the test. Actually, it is a great opportunity for you to present not only your academic writing skills but also express your ideas on the certain subject along with your rhetorical skills.
Use the vocabulary. While preparing for SAT, you will be forced to learn a lot of new words. However, the problem with new vocabulary is that it is most likely to be forgotten within a week of the learning process if not used. If you have other friends passing SAT this year, study together and make it obligatory to use new words in your conversations.
Avoid using calculator. Among other SAT tips and tricks 2018, we would like to point out the waiver of the calculator. The problem is that we rely on them too much. Try preparing your homework without using a calculator. The SAT is about understanding the basic principles, logic, and relations between the numbers. Unless you are going to double-check, hide all the machinery away and use a pen and a paper. What is more, memorize all the important formulae to save yourself some time while doing math.
Reading comprehension and results. One of the skills you need to practice is not the speed reading in the relevant section. You need to practice and learn to quickly evaluate the question, understand its logic, and be able to provide the answer that is expected from you. There is one trick you need to remember: in order to make all the incorrect answers impossible to be argued upon, at least one word in the incorrect answer is false or inappropriate. So in order to get the question right, make sure to perform a word-by-word process of elimination while choosing the correct answer. However, in order to make it fast, you need a lot of practice.
Grammar review. Okay, I know that all those abbreviations, emoji, and informal language is fun, but when it comes to the Writing section, most kids are failing because "what sounds right" is not working here, and your desire to skip proper formal writing classes is more of a hindrance than a help. Once you have learned about the test-taking routine, make it a rule to use proper English and deliver the message clearly. Moreover, have some time to revise all the rules you have learned. SAT writing practice requires perfect grammar knowledge (or at least a really good one).
Get extra sleep. At least two nights prior to your test, do yourself a favor and get some solid sleep. Not only will you feel better, but it will also help you access everything you have already learned and be able to solve the problems and answer the questions quickly.
Track the guessing. Unless you are a lucky one, make sure to keep track of your progress and especially questions that you have rather guessed than known. This way, you will be able to learn more about your intuition and be able to understand whether you should rely on it or not.
Use a real test to prepare. There are a lot of SAT practice tests that can be found online, however, we recommend you use only those that are certified as the chances of being misguided and confused. Another important aspect is to use apps that offer authentic information and types of test that are used in the SAT test itself. A lot of my classmates made the same mistake of purchasing all those cheap apps that left them confused with the definitions, mixed concepts, and absolutely no idea of how a real test looks like.
SAT strategies. In many ways, the SAT test is similar to a game: tiresome, exhausting game you need to focus on until the last moment. So the practice should be similar to what you experience while training for a game. If you struggle with a certain exercise, find similar examples and solve them until you can get 3 perfect scores in a row. As they say "practice makes..." great SAT results.
So as you can see, all the SAT tips you have read here or will read online (regardless of the source they come from) are based on the same principle: the more you practice, the better chances you have. Learn more about the structure of the test and types of questions that can be found in the test, practice in terms of time management, and learn to calm down in a minute. And while you will be preparing for your SAT test, let Essays-Services.net handle all your other homework.
23 April, 2020 in Students' Tips
visibility 1